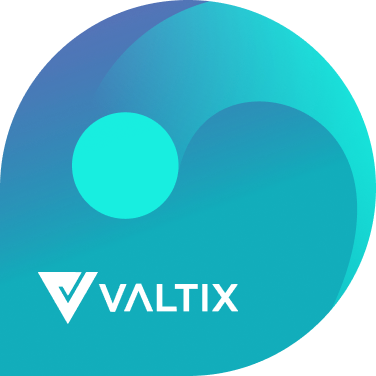 Headquarters
Santa Clara, California
Challenge
Valtix didn't know how best to prioritize internal cloud cost optimization efforts while simultaneously addressing a mountain of other tasks for their customers. This left to a lot of missed savings.
Solution
Archera helped them execute automated reservation purchases in addition to automated CRI exchanges.
How Valtix Saved 29% on their AWS Bill
Valtix is a leader in cloud network security providing cutting edge tools to help users secure their applications on the cloud. Before installing Archera they were relying largely on On-Demand consumption of AWS resources, a common trend we have noticed across the growth-stage businesses in our customer-base. This has the advantage of being relatively straightforward and maximally flexible, but the disadvantage of being very expensive. It's a measure of how tedious the cloud cost optimization process is: even for cloud experts like Valtix, tasking engineers to dive into AWS pricing minutiae can be a big waste of time that is better spent securing customers' networks.
We helped Valtix automatically take advantage of savings options to reduce their spend without impacting their infrastructure usage. In just over three months this has resulted in savings of over 29%, with minimal time spent by the Valtix team on cost optimization.
In particular, these savings came from two main sources:
First, taking advantage of strategic Standard Reserved Instances purchases of varying term length as well as upfront commitment across EC2 and a number of managed database services

Second, exchanging existing Convertible EC2 Reserved Instances (CRI) to get the most mileage out of commitments made before the recent release of Compute Savings Plans, which we recommend with caveats to customers wanting to maximize flexibility.
How We Did It
The first area where we were able to create savings for Valtix was by automating their Reserved Instance purchases. RIs offer savings of up to 75% compared to On-Demand pricing. On-Demand may seem like a strawman comparison, but you'd be surprised how many companies don't take advantage of RIs. (If you work for one of those companies - you're setting money on fire! Get in touch with us right away!)
By automating Valtix's purchases of reservations, we ensured their usage stayed in sync with their growth. Our automation policies, based on customer constraints as well as analysis of historical consumption patterns, are actively monitored by our team to ensure we are continually providing the greatest savings. All of this allows our clients to devote their time and energy to problems more central to their business while resting assured they are getting the maximum savings.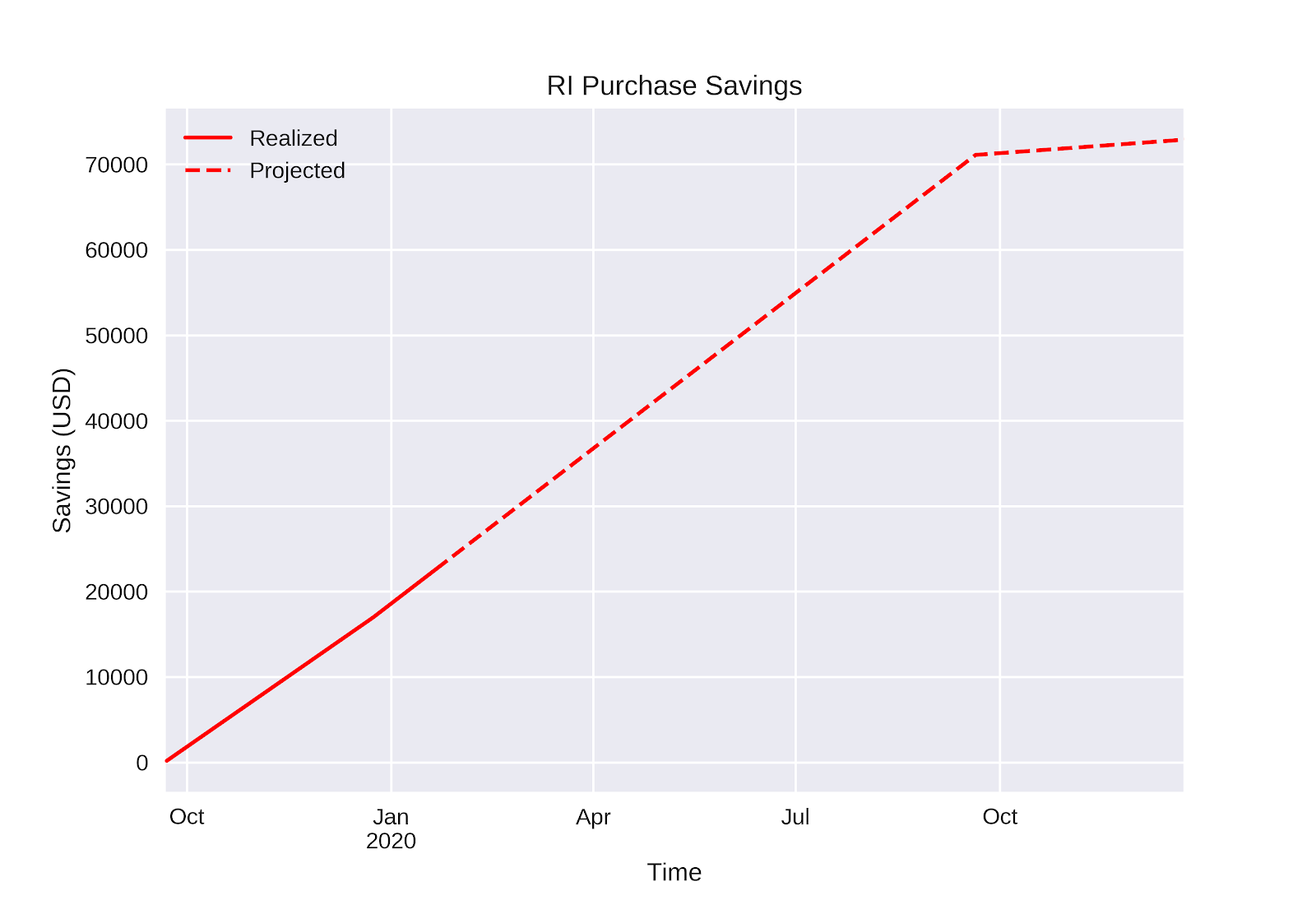 The recent announcement of Compute Savings Plans was a game-changer for customers who had previously purchased CRIs for their flexibility.
Going forward Valtix will be able to benefit from incorporating Compute Savings Plans into their strategy. In the meantime, however, their CRIs need to be cared for until the end of their lifecycle. Once every ounce of value has been squeezed out of their existing CRIs, we can execute a smooth auto-migration to Compute Savings Plans.
Our software ensures that their CRIs are continuously and automatically exchanged in lockstep with their actual usage. Thus, no savings are left on the table. In the last quarter of 2019 we've executed 17 CRI exchanges automatically, resulting in savings of over $11,000.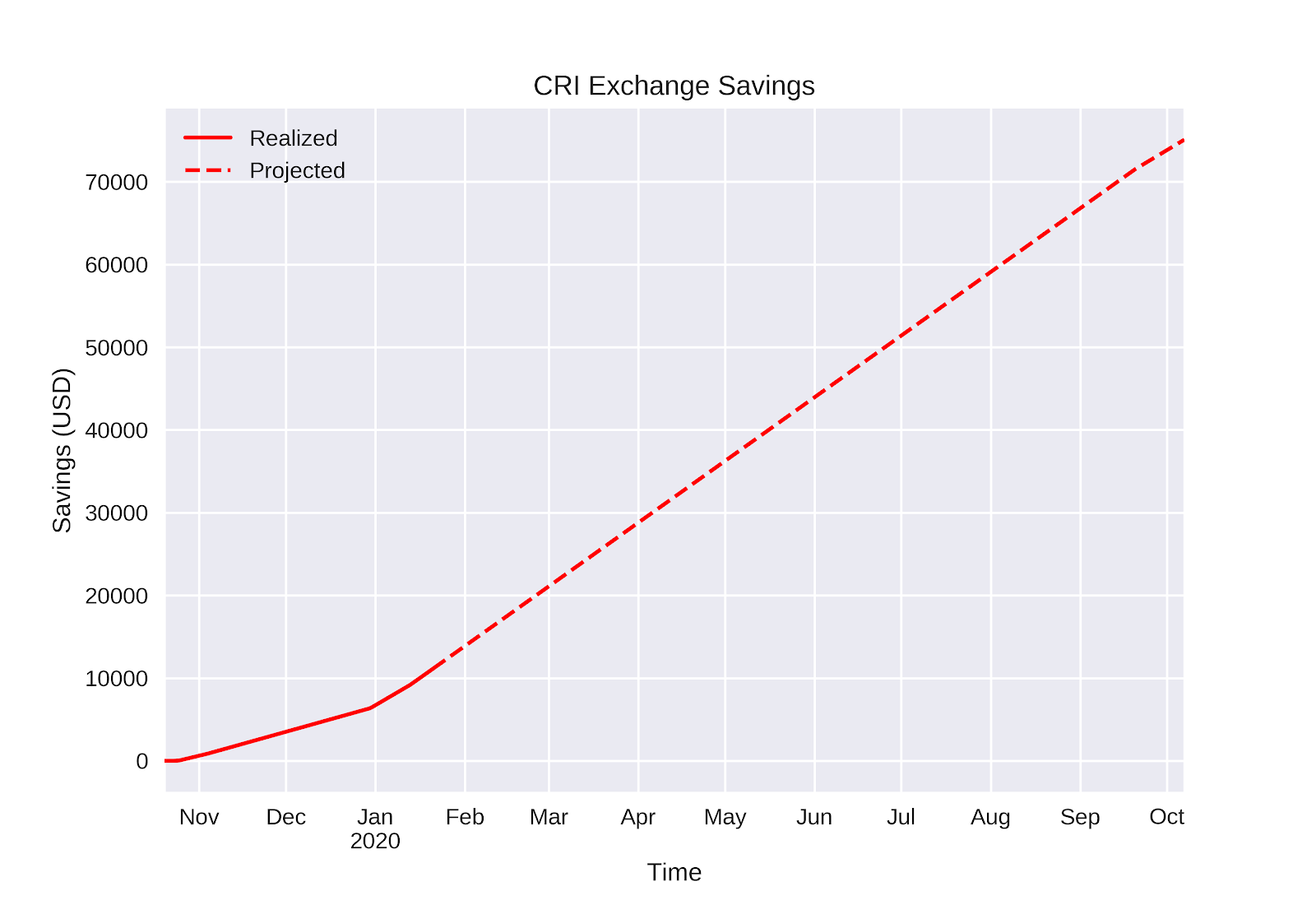 This is a good moment to mention a unique Archera service that we're really excited about:
Traditionally AWS customers have faced a tough choice between the Convertible Reserved Instances and Standard Reserved Instances: Standard RIs offer greater savings, but don't have guaranteed exchanges or flexibility built in like CRIs or Compute Savings Plans. Thus, customers were forced to choose between savings or flexibility.
We're excited to offer a new service whereby we'll buy back Standard EC2 RIs ir Savings Plans if you no longer need them and even get you a higher net savings rate than 1 year commitments. This gives you the best of both worlds: all the savings and granular control without any of the lock-in risk.
Conclusion
Like many companies, Valtix didn't know how best to prioritize internal cloud cost optimization efforts alongside a mountain of other tasks for their customers, but every day that went by they were leaving more savings on the table. We helped them execute automated reservation purchases. Additionally, we automated CRI exchanges for the CRIs already on their books to offer Savings Plan-level flexibility with no management overhead through the end of their lifecycle and migration to the newer savings tools.
If you feel like you're spending too much on cloud compute, get in touch with us and we'll craft a plan to minimize your spend based on your priorities.