How Container and Kubernetes Costs are Generated
Containers and container management technologies have been a boon to the modern enterprise, improving application development, agility, deployments, portability, operational efficiency, scalability, modernization, and life cycle management. Containerization is not without its own set of challenges however, and one of the most significant challenges is how to allocate cost to containers in environments with multiple containers, projects, and teams.
One of the areas to consider in determining container cost allocation is how you will be charged and where costs are generated.
Here is a quick breakdown of how charges are incurred:
Cloud service providers charge for every server instance that comprises a cluster and charges incur when a container is deployed into a cluster and begins to consume the cluster's resource capacity

When a container process is run, a charge is incurred, which is similar to provisioning a server with a cloud services provider

Traditional billing for managed Kubernetes is per cluster per hour plus any additional underlying resources that the cluster consumes. This makes container cost management challenging since you can't always determine which resources are being consumed.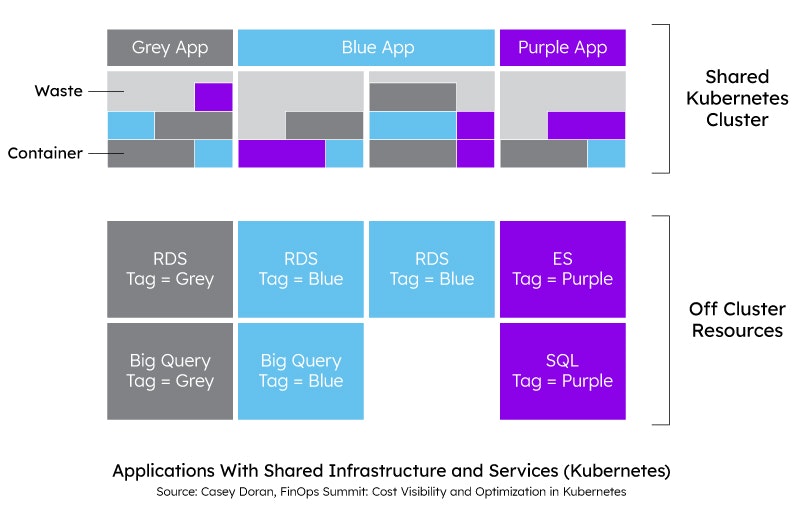 Amazon EKS is charged per hour for each cluster created, and a single EKS cluster can run multiple applications
Identifying how container costs are generated is just part of a larger puzzle for being able to understand the allocation of costs to containers and Kubernetes for better understanding and managing your cloud resources.
If you're attending KubeCon in person, we would be happy to meet with you and show you how Archera's solution can make your cloud resource management uncomplicated, continuous and automatic. If you're not attending but still interested in learning more, request a demo with our team!